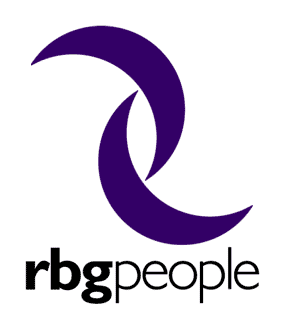 ---
The Power of Human Energy ©


Renascence
We assist Companies in regenerating themselves by harnessing the power of their people.
We are management consultants specialising in matching high quality candidates with leading companies, providing performance business coaching and mentoring based on the
Emotional Intelligence platform.

Business
Partnering businesses in a way that empowers their success and growth

Group
A freelance agency providing unique services
to both clients and candidates.

People
A diverse background in IT, consulting, training
and business consulting provides the depth to have exceptional matching capabilities.
Talk to us.
---
Please Note: This is the text-only site. For the full interactive graphic site, click here.
---
---
rbgpeople
ACN 084 250 751, ABN 16 084 250 751
---
Introduction
Business management, strategic advisers and highly respected commentators all agree that e-business and its impact on traditional businesses has only just begun.
In the next few years companies will embrace many new ways of doing business and apply supply chain management massively beyond the traditional boundaries, creating new business communities and new business possibilities founded on the e-business platform.
The platform builders are a diverse group of people; solution architects, developers, producers, technical architects and functional consultants. To succeed, all will need to build the same common threads: use immense creative talents, have high sensitivity to user desires and usability, and most importantly, have an awareness to build technical solutions aligned to the "real" business needs.
Who We Are
We are a transformation business specialising in recruitment and performance business coaching with our head office in Melbourne. The business was founded in 1998 by Gavin Norris. Respecting and harnessing the power of human energy in our own company as well as in our clients' company is our major focus. We don't just recruit or just coach, we go beyond the norm by looking outside the square and by looking for what our clients really need. We take a long term view to better prepare them in the sustainable development of their business. In that way, we are creating a powerful partnership and having open, honest communication channels and sharing company visions. We support our clients to realise their potential. We contribute and synergise with them to develop creative, practical and extraordinary solutions. We offer our clients' access to powerful business networks plus new and proven ways to growing and building sustainable businesses. We operate from the principle that "people are your primary asset". We are committed to the ongoing development of the individual and companies and have commenced a powerful professional network in the format of our Mastery 500 Club (which invites and develops star performers). We are also committed to being 'an employer of choice'.
Our Vision and Spirit
"Companies world wide accessing 'The Power of Human Energy©' and causing extraordinary results"
Our Mission
Our Mission is to 'Delight' and partner with our clients to achieve extraordinary breakthrough results.
Helping our clients harness 'The Power of Human Energy©' within themselves, in their Company/business, and with their clients;
Building trusting relationships that provide effective and successful results;
Providing access to powerful business communities that bring Integral Leadership* and creative solutions;
Causing both personal and business transformation for our clients;
Having people and businesses access their Purpose and Passions;
Supporting people to achieve life-work balance and high Emotional Intelligence skills.
Our Services
Recruitment:
Permanent & Contract placement in IT & Telecommunications
Executive search & selection
International placements
Professional, solid & thorough interview process
Exceptional discernment & 'candidate to client' matching
Multi-dimensional evaluation of candidates (IQ, EQ, SQ)
Superior reference checking process
6 months placement guarantee
Emotional Intelligence assessments
Performance Business Coaching (partnership model)®
Individual/Company EQ (emotional intelligence) inventory & development report
EQ Self-assessment mapping
PBC coaching programs – Individual & Company
Life Platform Development, Tools & Practices
Career Development
Outplacement & Redeployment
Company EQ impact reports & action plans
EQ Workshops
On-going maintenance programs
Self-management (client staff trained to self-manage)
Mastery 500 Club
Membership by invitation,
Recognition and prestige,
Part of a powerful professional network.
Access to PBC coaching programs over 12 month period, EQ workshop & support
Development of EQ skills to outstanding levels.
Professional monitoring to keep members on track.
You can contact us by email: enquiries@rbgpeople.com.au
Our People
Our Management Team
rbgpeople is all about empowering people. The team that provide you with services has been brought together to work best for you. Come and meet them!
And Our Associates
Gavin Norris
Gavin is the founding Director of rbgpeople. For over twenty five years he has been involved in business development, sales, general management, project management and consultancy roles in leading Australian companies, as well as his own previous recruitment company. He has complemented this experience with his considerable work in programming, analysis, lecturing, human resources and training.
Gavin's clients have included leading corporations in telecommunications, information technology, tourism, automotive, heating, professional services, agriculture, education and training. He has supported his clients to become industry leaders and for them to apply effective and holistic management and development practices, which are complemented by engaging community as key stakeholder.
He has a keen awareness of the emerging technology trends and their implications on career development. Gavin takes pride in his ability to work with his clients and understand their unique needs. He has worked in public and private enterprise.
He has provided HR advisory services to clients covering such aspects as staff appraisal and performance review, change management and performance management.
Gavin is passionate about his work and contributing to all those who come across his path, whether as individuals or client companies. His focus is on harnessing the power of human energy and partnerships in rbgpeople as well as in its clients and companies.
His life and work experiences have been extraordinary with many valuable lessons being learnt along the way. Currently, as the Director, Consulting Services, he is also "hands on" as both a recruitment specialist advising and delighting clients with his extraordinary level of service, and as a powerful and insightful business coach.
Gavin noticed the need to regenerate an undervalued area in the industry, where 'people are the primary asset'. Along with Lucy Dodd, they created a new Performance Business Coaching Program to help individuals and clients establish life platforms, develop their emotional intelligence skills and access their full potential. With these enhanced skills clients are able to utilize their talents most effectively to become star performers in their field, make a remarkable contribution to their work place, establish a life balance and be fulfilled and content within themselves.
Gavin is not only committed to the personal development and careers of his clients, he is also constantly practicing and improving his own EQ skills, transformation and spiritual development.
He enjoys natural bush retreats and bushwalking, time with his family and friends, plus trips to Australia's varied wine regions.
Lucy Dodd
Lucy Dodd has joined rbgpeople as Senior Business Coach. Her extraordinary life and work experiences have brought her to this point of being able to make a major contribution to people in business and their daily lives. Lucy has over 20 years business experience having worked in many fields in all areas from operational to executive levels. These areas include analytical, manufacturing, marketing, sales and administration within Companies large and small such as Mayne Nickless, Pacific Access, National Museum of Victoria, AGS, Peter Fanning & Co., and her own Company A Place-To-Be Oz P/L.
Early in her career, Lucy had recognized her ability as a 'change agent' and has been naturally creating transformation and significant contributions to people around her in their careers and daily lives. She is very talented in business skills, with lateral thinking and vision, insight and excellent communication and emotional intelligence skills.
Through her extraordinary life circumstances, experiences and determination, she has further developed her unique ability to empower and coach others in transforming their businesses, careers and making a significant difference in their own lives. Those who have been fortunate to encounter her in their daily journeys, speak very highly of Lucy and the enormous difference and contribution she has made to them through her compassion, non-judgement, understanding and generosity in always willing to listen.
Lucy has been committed to her own ongoing transformation through studies in many areas of business and marketing practices, Self Expression and Leadership, Team Management and Leadership programs, Communication skills as well as ongoing personal & spiritual development.
Amazingly insightful and intuitive Lucy is able to quickly discern and pinpoint those areas and underlying issues of best value to fast track the transformation of businesses, careers and individuals.
Lucy specializes in emotional intelligence (EQ) coaching for Corporate Business and individuals committed to becoming star performers, going beyond where they know themselves to be.
Lucy and Gavin have teamed up to develop the Performance Business Coaching Programs which support businesses in advancing their performance levels with outcomes leading to industry leadership, business sustainability, strategic and technical breakthroughs, customer loyalty, effective crisis management and conflict resolution, as well as internal stability.
Lucy's recent coaching assignments have been successful beyond client expectations, with clients having been able to raise their emotional intelligence competencies making fundamental shifts with ongoing powerful impact in all areas of their lives – business, personal and social.
With a passion for basketball as an accomplished player for 20 years, she has coached her son's teams, as well as played various other sports. Her other passions, besides being a mother to her two wonderful children (whom she sees as 'her' life teachers), are Latin dancing, family functions, catching up with her wonderful network of friends, and anything adventurous and challenging, and fun…fun…fun. She lives by her life motto: "Happiness comes from within" and aims to lead a simple life enjoying every moment.
As a well-balanced individual her focus is on a balanced lifestyle and is committed to empowering others to making a difference in their workplace and in their lives.
TO FIND OUT MORE ABOUT EMOTIONAL INTELLIGENCE (EQ)'……ask us about:
Corporate Programs
Individual Programs
Join the Top 500 Program
EQ Quiz. "What's your EQ?"
Accreditation Program
Become an EQ Coach
---
Cynthia Davis
Dr Cynthia Davis Ph.D., is one of Australia's leading Consulting Clinical Psychologists and an expert in the field of Emotional Intelligence (EQ). She has worked with individuals, groups and organizations to develop emotional competencies both in the workplace and in the personal life. Well developed EQ, creates valuable benefits including increased profits and productivity, reduced stress and depression, empowered teams and a successful balance of mental, emotional, spiritual and physical elements of life.
Cynthia has been driven to understand human emotions for many years, and her commitment and energy to this purpose has led to a huge range of achievements, including University studies for 14 years in Education, Clinical Psychology, Philosophy, Theology, Literature and Linguistics. She gained three undergraduate degrees and gained her Master of Science and Doctorate of Philosophy, specialising in Clinical Psychology, in 1995 from the Department of Psychiatry, Faculty of Medicine, University of Melbourne.
Dr Cynthia Davis is able to offer our clients Corporate Cultural Development services built around developing Emotional Intelligence Competencies (EQ) in individuals, groups and organisations to potentiate working and personal relationships. Corporate training, executive coaching and mentoring and seminar presentations are designed to develop high levels of awareness and involve intensive skills training. Outcomes include: insight into intrapsychic aspects of motivation and behaviour; intelligent use of emotion to achieve goals; effective use of personal style leadership and managerial roles; performance enhancement; stress management and personal development.
Membership of Professional Societies:
Psychologists Registration Board of Victoria.
Member Australian Psychological Society.
Fellow Member of the College of Clinical Psychologists.
Member Australian Society of Hypnosis.
Member International Society of Hypnosis.
Associate Member National Speakers' Association of Australia.
When she's not working, Cynthia creates balance in her life through regular exercise, playing the piano, meditation, voluminous reading, attending the theatre and the ballet and the 'milk and fruit roster' at the preschool.
Cynthia can be contacted at: mail@rbgpeople.com.au
Our Guiding Principles
Our Guiding Business Principles
The Commitment and Vision of rbgpeople is to make a difference in the recruitment practices for clients and professionals in the IT / Internet / e-business market place. This difference being expressed in terms of value (cost of placement & staff retention), quality of advice and level of service offered to clients and candidates respectively.
rbgpeople works to the ACS code of ethics.
The guiding business principles of rbgpeople are a result of our extensive and diverse professional experiences:
To offer exceptional high quality professionals to clients.
To offer extraordinary career opportunities to candidates.
To gain candidate approval for every placement opportunity prior to their representation to the client.
To offer clients and candidates information on market trends and powerful self-improvement programs.
To advise clients on best value resourcing options such as contracting, in-house, mentoring etc
To help clients establish working environments that optimise their staff's creative talents.
To guide and advise candidates on the key issues in their career development.
Support clients to build cultures and values that deliver quality customer service and products.
Demonstrate ethics and integrity in all dealings with candidates and clients.
Provide clients with access to innovative partnership programs as a means to optimum solutions.
The 'Performance Business Coaching'
©
Platform
The reason we don't harness our talents and full potential (or that of our staff) is because we don't harness our/their emotional intelligence competence. The difference lies in not what you know, but how you manage yourself and others in different situations.
With Emotional Intelligence being recognized as the factor that gives people the edge in achieving success in the work place and all areas of their life, we have put together a series of coaching programs that help people and Companies develop their emotional intelligence.
These powerful programs are structured for achieving star performance at any level, building valuable and successful careers, achieving life-work balance, as well as where necessary, successful re-deployment and outplacement.
In today's work environment people need to learn adaptability and flexibility to be able to deal with and welcome constant change. They need to be able to generate themselves in new teams, new circumstances and diverse environments, create opportunities and build strong relationships with colleagues and clients. Learning how to handle stress and stressful situations in a positive way avoids burnout and loss of effectiveness.
Empathy and social skills are important in recognizing and anticipating needs and with results in leadership, collaboration and inspiring and building teams. People need effective communication tools and learn empowering thought processes that have them succeed in their goals despite setbacks and obstacles. Identifying and teaching these skills through coaching is where emotional intelligence has its power in producing extraordinary results. These results impact the individual as well as his or her team with a powerful on flow within the Company.
Emotional Intelligence is improved over a period of time and requires practicing and mastering new habits – with the retooling of ingrained habits of thought, feeling and behaviour to bring about deep change sufficient for lasting improvement in performance.
Our one on one coaching programs are individually tailored and cover a six week period during which people are able to put into effect new practices, tools and habits for extraordinary results.
It is the experiential element of our programs which bring about these long term changes and results.
At the beginning of a PBC 1 program, we do an analysis of peoples emotional intelligence as a starting point. They are given a development report with a detailed inventory of their EQ which profiles their strengths and limitations and identifies which areas need most improvement. We also have them work through an EQ self-mapping workbook, which begins to raise their level of self-awareness in a wide range of competencies.
During the coaching sessions we identify key issues in their workplace and key blockages affecting their performance levels and work on those competencies with tools and practices that create extraordinary results and breakthroughs in their workplace and their lives.
Our coaching programs create a platform from which people can direct their lives more powerfully. From this platform they are able to control and direct outcomes and achieve star performance and successful careers.
The emotional intelligence competencies framework includes:
INTRAPERSONAL SKILLS; self-regard, emotional self-awareness, assertiveness, independence, and self-actualization;
INTERPERSONAL SKILLS; empathy, social responsibility, and interpersonal relationship;
ADAPTABILITY; reality testing, flexibility, and problem solving;
STRESS MANAGEMENT; stress tolerance, and impulse control;
GENERAL MOOD; optimism, and happiness levels.
Our programs help people improve skills to:
Increase their self-awareness, recognize their emotions and their effects, know their strengths and limitations and develop their sense of self worth and capabilities;
welcome change, by learning how to be more adaptable and flexible in their work; self-control, develop trusting relationships, responsibility for performance;
be motivated, committed, develop initiative, and develop optimism which enables them to continue to positively achieve goals despite obstacles or setbacks;
develop their empathy and understanding of others' feelings, needs and concerns so they can accurately recognize and meet their needs or that of customers;
create desirable responses in others, develop listening and communication skills, negotiation and resolving disagreements with ease;
develop leadership skills, guiding and inspiring others, initiating and managing change, building relationship bonds effectively, collaboration and cooperation skills and creating successful group and team synergy.
Unlike training programs that teach a methodology with little long term change, our coaching programs work on identifying individual needs and circumstances and creating effective changes of behaviour with long term and permanent change being the outcome.
Our commitment to our program participants is extraordinary. We build trust from the onset, and our highly skilled coaches use the tools and practices of excellent emotional intelligence in the one on one coaching sessions. We are committed to making a difference to our program participants lives and to having them achieve extraordinary results and successes. By developing their true potential and talents they will be able to become star performers and have successful, fulfilling careers.
PBC 1 is the first program of a series of four that have been designed to coach participants in achieving high levels of emotional intelligence.
For further information please contact us and we would be happy to discuss your own or your Company's requirements and look at tailoring what's most appropriate to your current needs.
Please contact our PBC Program Coordinator on 0417 104 511 for further information and pricing, or apply now by downloading our PDF Performance Business Coaching program application form.
E-mail your contact details to enquiries@rbgpeople.com.au
The Heart of Business - Emotional Intelligence
Are IQ and skills related to be successful?
Do they ensure an optimal workplace culture and increasing profits?
Not nearly as much as you might think.
In fact new research has found that 80% of personal and professional success is attributable to a group of abilities and competencies collectively known as Emotional Intelligence.
What is Emotional Intelligence (EQ)?
EQ is an array of emotional, personal and social skills and abilities that influence one's ability to cope with workplace demands and pressures and determines success in life.
EQ has five key areas: self-awareness, emotional management, self-motivation, empathy and social skills.
EQ is the outcome of a combination of inborn temperament, childhood experiences and later learning. It is not uniform.
Even those with high emotional intelligence overall may be strong in some specific abilities and relatively weaker in others.
Fortunately, Emotional Intelligence can be improved and developed through learning and practice.
Emotionally Intelligent workplace – Competencies & Benefits
The main factor which constrains every relationship, whether it is in individual, couple, group or workplace contexts, is unresolved issues and conflicts within the psyche of the individual. These are usually beneath conscious awareness and can be powerful enough to create dysfunctional and often toxic behaviours and relationships.
In the workplace they can be responsible for creating an unpleasant work context, for limiting working relationships, and making poor business decisions.
Each of these factors adversely affects profitability.
An organization will function optimally; will be creative and profitable to the extent that staff, at all levels, are emotionally intelligent.
This means they have a high level of self-awareness and ability to communicate and express easily their thoughts and ideas.
It means, also, that they are skilled in negotiating all kinds of relationships and that they will benefit in the following areas:
Individual Benefits
Awareness of how family-of-origin issues can influence all relationships and sabotage problem-solving,
Knowledge of what motivates people,
Objectivity – ability to context things in the workplace,
Awareness of one's own feelings and how thoughts trigger feelings and actions,
Awareness of what others might be feeling and caring about that (empathy),
Hearing their own 'inner critic' and knowing how to handle it,
Capacity to self-soothe when angry, sad or frustrated,
Capacity to relate to others who are angry, sad or frustrated,
Capacity to control impulse, motivate oneself and understand frustration,
Reduction of defensive behaviours (denial, projection, rationalization, intellectualization),
Capacity to separate people from the problem,
Capacity to manage anger, conflict and stress,
Effective use of communication skills such as listening, validating, and assertive communication, and
Intelligent use of emotion to achieve goals and to be creative.
Workplace Benefits
Creation of a dynamic workplace environment where people feel good about themselves and can find meaning in life through their work,
Understanding self and other people better, to become a better leader, negotiator and business manager,
Improved teamwork, where team members work collaboratively and appreciate and harness individual differences,
Less stress at work, with less likelihood of depression, anxiety, and addictions,
Reduced absenteeism,
Increased capacity to control impulse, motivate oneself and tolerate frustration,
Experience more fun,
More effective use of communication skills such as listening, validating, creating rapport, assertive communication and conflict management,
Intelligent use of emotion to achieve goals and to be creative and innovative,
Greater ability to tune in with your mind and heart to local and global issues, that are relevant to you, and
Increased profits arising from more productive individuals and teams.
We are pleased to offer our specialist consultant Dr Cynthia Davis who is a leading Australian expert in delivering emotional intelligence training, workshops, coaching and consulting to management.
For more information about EQ, e-mail us now at enquiries@rbgpeople.com.au
Contacts and Resumes
rbgpeople works to make sure that both sides of the equation are matched to provide superior solutions for our clients, both employers and candidates.
Are you looking for that perfect career opportunity?
Candidates looking for the right job can send their résumé as a Microsoft Word attachment to the e-mail address below:
Telephone (03) 9421 2163
Facsimile: (03) 9421 2685
Send us your résumés by e-mail: resumes@rbgpeople.com.au
Testimonials
rbgpeople continues to offer what people want. rbgpeople are not a high volume supplier of people, but rather work with high performance candidates who are passionate about their work.
On the employer side, rbgpeople have an outstanding success ratio when measured by our clients on résumés submitted to the client against the number of final offers and acceptance by our candidates.
---
Why not read what our clients have to say about us:
---
"This was my first experience dealing with rbgpeople. Overall, I was impressed by Ms Reinoga's technical knowledge and constant contact over the entire employment process. Ms Reinoga displayed professionalism and honestly, other agents did not match that during this period. I valued Ms Reinoga ability to speak candidly and offer her personal opinion/advice whilst I was deciding on the appropriate employment opportunity. Other recruitment agencies did not offer the same valuable service. Indeed, many were reluctant to speak "off-the-record" on career choices. Such advice adds value to the service provided by recruitment agents and demonstrates an interest in the candidate. This is an aspect of my dealings with rbgpeople that I appreciated."
James Jobson, PeopleSoft Consultant
---
"Thanks for interview this afternoon - very different to other recruiters I have worked with in the past."
A.P, Business Relationship Manager
---
"I approached rbgpeople in regards to managing my Career change. After spending six years with one organisation, the concept of re-entering the job market was quite daunting!
Both Gavin Norris and Elizabeth Reinoga were a wonderful support throughout this time. They took time to understand my skill set as well as my ambitions in order to determine the best job fit. From assisting with my resume to working on interview skills the team at rbgpeople made the experience a pleasure.
I was impressed by the team's extensive knowledge of the online space, the Melbourne market, people development and recruiting. As I started applying for positions, the team always kept me up-to-date with the process...I never felt that I was doing it on my own.
I am now working in a position that is challenging, rewarding and meets the objectives I had when I decided to change jobs.
I strongly recommend rbgpeople to anyone looking for a new career opportunity.
Toni Ludlow, E Business Development Manager
---
"I would just like to say thanks to your organisation for assisting me find the right job with the right company. What I was impressed with the most is the professional and personal way your company deals with applicants. I am very happy in my new role and with my new company. It was a perfect match. I would recommend rbgpeople to anyone - a first class organisation".
James Sagert, IT Systems Officer Abigroup Contractors Southern Region
---
"Over a three month period I was exposed to over 14 recruitment agencies in my search for a new position in the IT industry. I was continually frustrated by the lack of professionalism and level of expertise. Although some agencies came close to my expectations none could display the professionalism of rbgpeople.
Elizabeth Reinoga displayed a high level of professionalism and was attentive to my needs. She understood my vision and didn't attempt to divert my focus from my primary objective, which was to find a new challenge in the IT industry. Other agencies tried to coerce me into setting my sights lower due to, in their view, my lack of industry expertise.
From my initial contact via phone to the day that I started in my new position Elizabeth and rbgpeople have been nothing but professional in all of their dealings with me. I have absolutely no reservations in recommending both Elizabeth and rbgpeople to any prospective job seeker or employer."
Philip Ellis - Client Account Manager
---
"Thank you so much for ringing me on Friday afternoon to let me know the situation. Meant a lot."
---
"I am really impressed with your professional manner in which you operate and have enjoyed the "coffee" element of these conversations."
Peter Selar - Project Manager
---
"rbgpeople was instrumental in helping me achieve a smooth transition in my career. Changing jobs is always stressful but their professionalism and helpfulness ensured the whole process was a pleasant and successful experience".
Justin Hodgson, Senior Brand Manager - "Whereis.com.au"
---
"The service provided by rbgpeople was personalised, the consultant took time to get to know me and understand the features I was looking for in a job before matching me with the potential employee. They also provided ongoing support throughout the interview process and regular updates on the progression of the interviews. For me it was a very positive outcome, I am now working with a company that is providing me with the challenge and opportunity I was seeking".
---
"rbgpeople took an attentive and consultative approach to fully appreciate my skills and job requirements. As a result they were able to place me in a position, which perfectly suited my needs and supported my career objectives. I found rbgpeople an amicable and professional organisation to deal with, and value the ongoing relationship that has been formed."
Neil Adolphson (Project Manager)
---
"It has been 5 months now since I joined my new company. Gavin had given me an accurate picture of what I would have to expect. However, rewards have exceeded the expectations. Apart from the financial benefits, I have also received very valuable training, and had great opportunities to travel overseas, without being away from home too much either. The company culture is excellent. I am very pleased to have found this opportunity with the help of rbgpeople".
Norbert Wichmann, PeopleSoft Consulting, Melbourne/Australia
---
"Thank you once again for your time yesterday. I'll echo what I said yesterday, "It was the best experience I have had with an agency to date"
---
"In August this year as I looked for a transition in my career, I was fortunate to come in contact with Gavin Norris from rbgpeople, who helped place me in a fulfilling and challenging role with Pacific Access. Gavin's experience in a broad array fields, personal approach, and rich understanding in the dynamics of career development was commendable, both during the interview process, and into my placement. I would recommend rbgpeople to both organisations looking for professional employees, and people looking to advance themselves in a professional career."
---
"After meeting with you to discuss my career options I felt really confident that you understood the type of position that I was looking for. Your approach was excellent - you took the time to sit down and go through my resume with me in a positive and constructive way, you outlined the job placement process and told me exactly what I could expect from you, and then you delivered. You made frequent contact with me and kept me informed about what was going on. The experience left me feeling really positive and I would recommend your services to anyone."
"I have known Gavin Norris for many years and have sourced high quality IT resources through him on many occasions. He has continued to provide high quality services to me through rbgpeople. The differentiator for me is that Gavin always ensures that the candidates he proposes are well qualified to meet my requirements and consequently I do not have to weed through piles of irrelevant CV's in the hope that I find one that is appropriate."
Mel Gray, Director, Monash University
News & Other Services.
This section offers you our newsletter and additional service offerings. We are able to support clients and candidates in all aspects in their career covering recruitment, executive and performance business coaching, performance management, out-placement and career counselling. Please feel free to download any document that will support you, our only request is that you acknowledge rbgpeople as the source.
We specialise in providing contractors with skill-sets including; ERP (SAP, Oracle, JDE, Peoplesoft), J2EE, instructional design, knowledge management, portal technologies and project management.
Please look on the full graphics site to view dynamic content. Please click here.
---
---
Please Note: This is the text-only site. For the full graphic site, click here.
©2000-2002 rbgpeople pty ltd.